I've been a huge Nike fan for as long as I can remember. Come to think of it, my very first pair of Nike's were these adorable white booties with a pink check on them. I was 6 months old.
Being that it's the new year, I've decided to share my favorite Winter sports gear with all of you.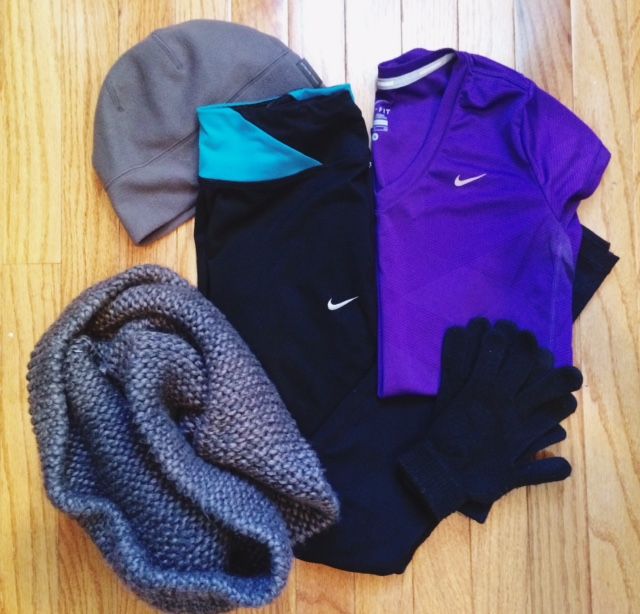 I'd like to say I spend most of my free time at the gym OR pretending I'm Charlotte York while running alongside the JKO (The

Jacqueline Kennedy Onassis Reservoir). A tad blurry, but pictured below.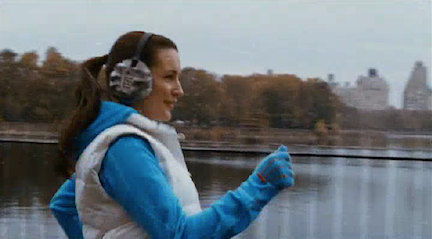 I need to stress how amazing the Nike Epic Tights are (pictured above). Ladies - not only will you run in these, but you'll LIVE in them. I've gone through a number of running tights just to be discouraged because they were either too tight and cutting of circulation in my legs or completely see through. ...Eek! The $85 price tag may scare some of you away, but know that I've had mine for a year and they still look and feel great.
Some fun looks I'm obsessing over right now and from the Nike Style Book...
Shop Look 1 HERE. | Shop Look 2 HERE.
Although the Nike Legendary Lava Tights run a bit on the pricey side ($130), their dri-fit formula, super soft fabric, and long-lasting wear make up for it. Say it with me - investment piece! Another huge plus that I must stress is the way these tights will hug your body. Never again will you have to worry about droopy pants 2 minutes in to your run.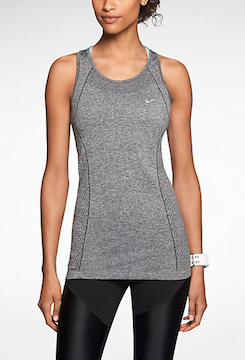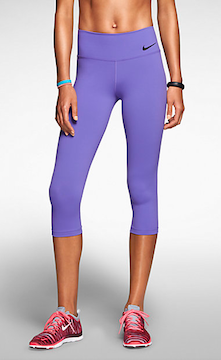 If you're looking for a deal, check out
out the Nike Dri-Fit Knit (On Sale: $44.97) in 12 colors and Nike Legendary Tight in 'Purple Haze' (On Sale: $69.97). Free Shipping on $75+.
EDIT: As of 3/20 the Legendary Tight is now SOLD OUT. However, you can now purchase a newer, similar version here - Nike Epic Lux Running Capris ($95).
Happy Saturday!
xo. C