Over the past few months, I've found myself traveling a lot more frequently for work. That being said, I'm here to tell you about my favorites for your everyday adventures.
The Classic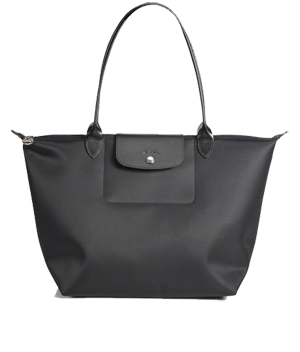 Longchamp bags are light as air, yet extremely durable. I've owned the Le Pilage Neo Large (shown above) for 2 years and have seen very little wear (slight fraying on the bottom corners of the bag). Keep in mind, my everyday essentials include a 13" MacBook Pro, notebook, some work files, wallet, and a small makeup bag. It might not seem like a lot, but the weight of these items add up fast. If you are a light traveler, you're less likely to see as much wear as I do. This bag also features a small pocket in the center near the opening. Perfect for keys or in my case, a Metro card. I've tried many totes in the past, but this one is by far my favorite. It's also currently in stock at Bloomingdales and available in Black, Navy, and a beautiful Plum called Bilberry. Retail: $180
My Latest Obsession
As much as Longchamp's bags cover my everyday commutes in Manhattan, long-distance travels have become a bit tricky considering the tiny pocket made for only a few items. I found myself one too many times, digging through my bag for something as small as a passport, and only to accidentally knock it over and have
EVERYTHING spill out of it. Ugh. My solution? Lo & Sons - The O.M.G.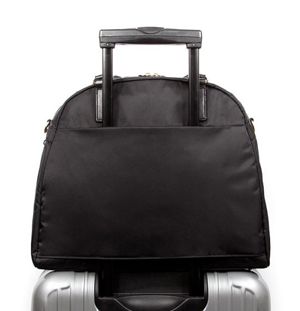 After stumbling across this beauty (which also features either a lavender or camel interior), my nerves have seemed to rest. Another plus aside from the many comparments, is the slip behind the back of the bag and made for easy stowing on top of your luggage. Retail: $275
Lo & Sons is currently running a promotion of 20% off
all orders over $150 using the code: FALLFRIENDS14
Happy Travels!
xo. C